The guitar is one of the most versatile forms of musical instruments in modern music. Today, professional guitarists and modern guitar players had created such a vast variety of musical genres; neo-classical by Yngwie Malmsteen, nu-metal by Linkin Park and so much more.
For seasoned guitar players like us or those who had just started playing the instrument, the selection of song pieces to practice the guitar on is limitless and this makes the whole process of learning guitar constantly unique and interesting.
Learning to play the guitar in different genres has many benefits. Not only will one learn to appreciate different genres of music better, but it also helps us build up our knowledge of the instrument. You'll get to learn guitar chords, learn guitar scales and learn different guitar techniques that are utilized in various styles of music.
Being able to play the guitar in different genres also makes us a well-rounded guitar players and who knows, you could also be asked to perform for a stand-in gig in a different style of music than you usually play.
Different Music Style
As a general guideline to learning different genres of guitar playing, some of the tips that I would give is that you should start listening to the style of music and get an overall feel for the style of music. The next thing to do is to look for guitar lessons in that specific genre.
Here at GuitarPlayerWorld.com, we have created and written guitar lessons to teach the popular musical styles that most people are familiar with. We have arranged these guitar lessons by different genres below to give you a holistic education on top of the fundamental guitar knowledge that you can learn at this site.
P.S: Any request for specific guitar lessons on any music style? Drop me a note here and I will try to accommodate as many requests as possible.
Master the Different Types of Musical Styles:
For more genres and different styles of playing the guitar, be sure to head to the appropriate sections of Guitar Player World with the header navigation bar.
Learn And Play Various Kinds of Music
The Best Tool For Learning to Play the Guitar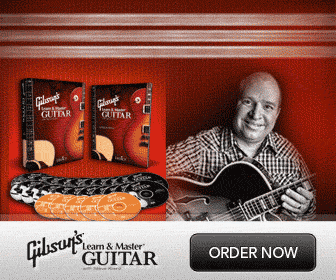 For the ultimate step-by-step guitar system, we highly recommend Gibon's Learn & Master Guitar course. This award winning DVD course is currently on a 3-day sale and you get to save $100 off the regular price today!
Click here to learn more details and get the course before this promotion ends…
Related Articles