The nice thing about our new age of technology is that in order to do something, you don't have to leave your house. This is a convenience that wouldn't have been imaginable years ago, and while some would argue against it, it is very helpful when learning the guitar.
Instructional DVD's are a great way to get a handhold on the guitar, both when it comes to playing and when it comes to learning the common theory involved with playing.
With that being said, let's take a look at some of the BEST guitar DVDs that are available in the market today.
Learn & Master Guitar With Steve Krenz
The "Learn And Master Guitar Course" is specifically designed for anybody who wants to learn to play up the guitar. You are going to have fun learning the guitar while playing some of your favorite guitar songs like a true musician…. Fast!
Here's a list of guitar genres that you'll learn:
– Acoustic Guitar
– Electric And Rock Guitar
– Classical And Fingerstyle Guitar
– Blues Guitar
– Jazz Guitar
– Plus tons more…….!

On top of step by step videos lessons that teach you popular guitar songs, the Learn & Master Guitar Course also covers essential guitar lessons for complete musicianship on topics such as guitar chord voicing, dynamic guitar techniques, ear training, music theory, barre chords, power chords, music scales system etc…
Click here for a complete Learn And Master Guitar Review

Get Massive $100 Off Learn And Master Guitar Course!!!
Best Jazz Guitar DVD Courses
Jazz is a great place to start learning the guitar. And, if you're a jazz listener, it's even better to start out with jazz than it would be to learn chords on the acoustic guitar which, consequently, many guitarists get talked into doing when they first start playing.
We will go over some of the jazz guitar DVD's that we feel will help you to get the best jazz education possible, whether you are a beginner to the guitar or a seasoned guitarist who simply wants to expand your musical horizons.
Jimmy Bruno – No Nonsense Jazz Guitar DVD
The first jazz instructional DVD we suggest is the Jimmy Bruno No Nonsense Jazz Guitar DVD. It is made by Hot Licks studio, and it has one of the best instructional experiences that we have come across.
This DVD isn't going to baby you and cradle you the entire way; it treats you like an actual student, allowing you to learn step by step in a productive style that is extremely easy to get used to and very beneficial.
The DVD goes over jazz basics such as seventh chords and arpeggios, bass line comping, tri tones, and various other jazz guitar techniques that you will come across a lot in your playing. This has to be one of our favorite jazz guitar DVDs to come out so far, and for great reasons as well.
Alfred's Jazz Guitar 1
The runner up for our jazz guitar DVDs that will help you to develop your chops and expand your knowledge of chords and progressions, is Alfred's Jazz Guitar 1 instructional DVD. This DVD is second because it is geared towards beginners and takes a bit more of a babying approach to teaching.
This can be beneficial to you if that style of teaching helps you to learn, as there is no shortage of useful seventh chords, arpeggios, and great techniques in this DVD either. If you are a person who likes to be pushed a bit harder though, this DVD may not cut it for you.
Best Blues Guitar Lessons on DVDs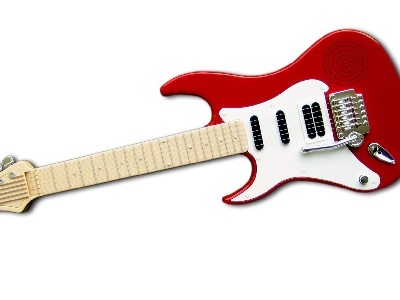 If you want to play the blues but don't have a consistent enough schedule to construct your day around a teacher, an instructional DVD might just be the thing for you.
Instructional DVDs are great, as they contain lessons that are not only played for you to watch, but are then broken down and played note by note.
So what are some great blues guitar DVDs for you to start off with?
The Rock House Method
The Rock House Method is known for its great DVDs for guitarists of every level, and this DVD is absolutely no exception. The DVD comes with a thirty two page booklet, as well as a free online membership to The Rock House Method's site, which allows you to access free lesson support, and further lessons and data. From blues chords and scale, to lead techniques such as vibrato and legato, this lesson is extremely simple and well put together for beginner guitarists.
Learn and Master: Blues Guitar
The next DVD on our blues guitar DVDs list is Learn and Master: Blues Guitar with instructor Steve Krenz. This DVD is actually a program of lessons, which covers not only basics, but gets into the depths of the blues as well, including some of the more advanced concepts that are employed in the blues.
This set includes six DVDs, one of which is a jam CD which enables you to take the lessons you've learned and put them to use with practical application. This set also comes with a downloadable book to follow along with the lessons, as well as online lesson support. The great thing about this set is that not only do you grow as a guitarist, but it grows with you.
This means you won't be stuck on beginner concepts; once you move on in skill, you can move on in lesson difficulty. From twelve-bar blues to soloing and improvisational techniques, this set walks you through the world of blues step by step, leading at your own pace.
For more details, check out our Learn And Master Blues Guitar review.
Blues Guitar Blueprint
Our final blues guitar DVD is the Blues Guitar Blueprint with instructor Nate Savage. This small set is a great tool for both beginners and seasoned players, as it helps you approach your blues guitar playing from the outside in. From arpeggio usage to semi-exotic scales, the Blues Guitar Blueprint covers a ton of material that can help you to approach your playing in a whole new way.
With two lesson DVDs, four jamming CDs, an instructional lesson-by-lesson book, and online support, all the tools are provided not only for you to learn your lessons, but for you to properly apply them as well.
Whatever your goals in playing, DVD lessons are extremely helpful and convenient. Check out these few if you think that DVD lessons are what you need, and as with anything, do your own research before purchase.
For more details, check out our Blues Guitar Blueprint review.
Scam Courses You Want to Avoid
Just because a DVD set says that it will teach you guitar in three days, doesn't mean that it will in fact teach you guitar in three days. There will always be a scamming company looking to make a quick buck off of someone's hobby. In many cases, the way companies make money is through holiday purchases.
Relatives want to support their budding musicians and buy the first product that promises the most. All the good intentions go to waste if the guitar DVD set is full of fillers and unprofessional lessons.
First off, here is a list of things to look for when you are considering purchasing a guitar DVD set. Consider these the red flags of buying, as they more often than not lead to a rip off. Remember, there will always be that exception to the rule, but don't feel the need to risk your cash due to a company's poor marketing.
If you are that eager to throw away money, just take the cash and flush it down the toilet. It'll be far more rewarding to watch the money spin than it will be to watch a bogus guitar DVD set.
Promises: Most good DVD sets can stand on their own two feet. This means they don't need to make extreme promises of Eddie Van Halen skills in just six hours.
Bonus Material Not Shown: They might as well peal the band-aid quickly; this spells junk.
Better than Product A, B, or C: If they have to make the promise and won't let their quality speak for them, odds are they aren't.
Beginner to Advanced in Only Two Discs: No. It would take a minimum of six well-crafted and fully packed DVDs to walk through the number of concepts required simply to get into the moderate stages of playing.
So now that we know which qualities stink of scams, what are the products that make promises larger than life?
Guitar Hotshot – Scam #1
This is one of the worst products we have ever seen. Not only are the instructors pretentious, but they claim stardom simply because they play at bars for a bunch of drunks on the weekends.
Any musician can sound like God to the ears of a drunk. No musician has the right to claim that everyone knows them simply because of the fact. Awful quality videos and absurd promises (which go untouched throughout the course) top this one off.
Read our complete review of Guitar Hotshot here…
Guitar Success System – Scam #2
Yet another flop. The instructors have roughly twenty videos after promising hundreds, the videos are shot with what looks like a five dollar web cam, and the instructors play worse than any musicians we've seen.
Read our complete review of Guitar Success System here…
While there are many other scams on the net, the best thing to do before buying any guitar DVD courses or site memberships is research. Your wallet and your hobby will thank you.
Now, It's Your Turn You Take Your Pick
All of the bases are covered in easy to understand instructions, and each example is explained and given a full treatment as should be expected from any good instructional DVD.
Hands Down The Best Program Ever to Be Created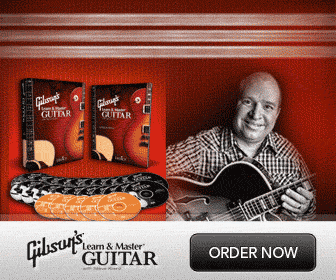 For the most effective step-by-step guitar method, we highly recommend Gibon's Learn & Master Guitar course. This award winning DVD program is currently on a 3-day sale and you get to save $100 off the usual price today!
Click here to learn more details and purchase the course before this promotion ends…
Related Articles