There are many factors that go into making a piece of heavy metal music aggressive, raw and at times… melodic. It is easy to take for granted that metal guitarists seem to be able to churn out head-banging music on stage easily.
Despite the chaos that you may see on stage, playing heavy metal guitar actually requires controlled and calculated guitar playing.
When everything is moving at a high pace, it is easy for the music to turn out "crappy" if the band does not have tight timing and good coordination between instruments.
So what are the crucial elements of playing heavy metal guitar? I would say it depends on the genre of heavy metal that you are interested in. Different genres such as death metal, black metal, thrash metal, speed metal all emphasize different techniques.
As more and more underground bands churn out heavy metal music, the lines between genres have blurred and it is not uncommon for new sub genres to be created. I had seen more and more different techniques being applied to cross-genres and it would be difficult for me to pinpoint any particular areas for guitarist to focus on.
With that said, learning to play metal or heavy metal on the electric guitar is not rocket-science. In fact, it can be easy and fun. I am writing this to encourage you, there are some great resources out there that were not available to me when I began learning guitar, and you can be playing heavy metal guitar quickly and skillfully by taking advantage of them.
Learning To Play Heavy Metal
Heavy metal guitar playing requires a fair bit of technical skills and this genre of music is generally picked up by guitarists after they have mastered the basics.
If you are a beginner guitar player, I would advise you to check out the beginner's section and techniques section before coming back here for genre specific tutorials.
By arming yourself with a variety of techniques first, you can draw on them to express your creativity when you want to. This is my golden rule for fast progress with the instrument. Once you are comfortable with your skills to learn more advanced stuff, it's time for the more indepth heavy metal lessons below.
Rock on~
Lessons to Learn to Play Heavy Metal Guitar:
#1 – Speed Playing Guitar Lesson
Speed guitar playing is quintessential in genres like metal and heavy metal. While the thought of playing death defying licks and solos may sound cool, you need to bear in mind that speed is nothing without control.
#2 – Alternative Tunings That Are Typically Found In Heavy Metal
In today's lesson, we will discuss some of the most popular tunings used in heavy metal and the pros/cons of each type of tuning.
#3 – Your Complete Guide to the Drop D Tuning
The dropped d tuning can make your tone more edgy and provide an emphasis on the lower bass notes. Check it out here…
#4 – Melodic Ideas to Use Over Metal Progressions
In heavy metal, the main melody of the song is usually in the spotlight and defines your style. So, how do you actually come up with these melodies?
#5 – Whammy Bar String Bending
Besides the dive bombs and screeching sounds made with the whammy bar, one other trick you can do is to incorporate string bending techniques with it.
#6 – How to Create the Heavy Metal Guitar Tone
As we become more exposed to various types of music, our ears and tastes change. In this article, I'm going to show you how to create your own tone with some simple tweaks and experimentation.
Learn to Play Heavy Metal Guitar And Go Wild With Your Instrument
Instructions For Every Guitar Style And Level of Playing Imaginable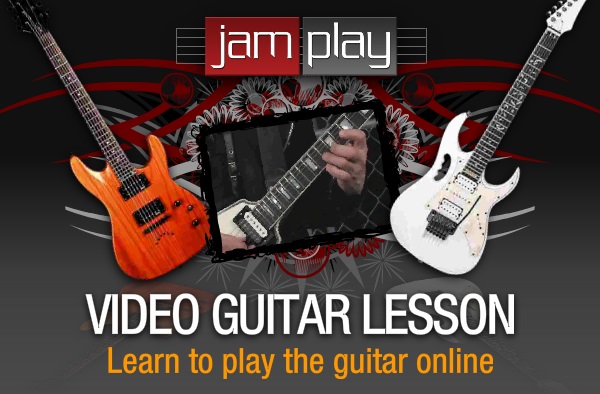 Jamplay is the GREATEST online guitar lesson resource that offers step-by-step videos in HD. They cover ALL genres of guitar styles and have exhaustive content for guitar players of any skill level.
Jamplay also features a growing collection of instructional videos that is updated each week. Furthermore, they also offer detailed tutorials for members to learn well known songs with the help of accurate, interactive tablatures and song visualizations.
Related Articles