"Make a joyful noise unto the LORD, all the earth: make a loud noise, and rejoice, and sing praise." Psalm 98:4
If you would like to express your love for God musically and lead others in worship, learning to play guitar for worship might just be your answer.
Though the notion of leading church praise with the guitar is a dream to many people, lots of people let this dream fall through as it is often the first step of learning a new skill that turns people away.
Worshipping God With Guitar
By becoming proficient in guitar playing, you would be less conscious of the instrument and more aware of God and His presence when you are leading the worship. When you achieve this high level of guitar playing, your guitar naturally becomes a natural extension of your inner self reaching out to God. Naturally, this would facilitate drawing others into His Prescence with your lead.
Online guitar lessons can be useful to hone and develop your gift and bring you to a place where your inner heart of worship can be freely expressed through your instrument.
We are writing this to encourage you that there are awesome resources out there such as "Play Worship Guitar" that were not available to me when I first started learning the guitar. We hope this can help you pick up the guitar for worshipping quickly.
List of Worship And Praise Guitar Lessons:
#1 – Contemporary Worship Guitar Performance Etiquette
In the world of contemporary worship music, there are a special set of rules and guidelines to follow. This article will reveal some performance etiquette you need to take note of.
#2 – Contemporary Chord Voicings For Worship Music
In this lesson, I will teach you the concepts behind chord voicings and how you can apply it to your playing. Be sure to check out the video tutorial towards the end of the article for more details…
#3 – Become a Better Lead Worship Guitar Player
I know lead guitar players often have a bad name because of the antics and stereotypes associated with them. In worship music, the lead play plays an important role in leading the congregation.
#4 – Beginner Worship Guitar Songs to Learn
If you always wanted to learn worship guitar but aren't sure how to get started, how does the idea of learning some simple songs to kickstart your journey sound?
#5 – Worship Chord Progressions That Will Enable You to Play Most Songs
For guitar players who are interested in expressing their faith through the kind of music they play, be sure to check out this lesson on common chord progressions that are frequently used. Once you understand the basics, you can apply them to help you learn songs.
Step-By-Step System For Aspiring Christian Guitarists…
Instructions For Every Guitar Style And Level of Playing Imaginable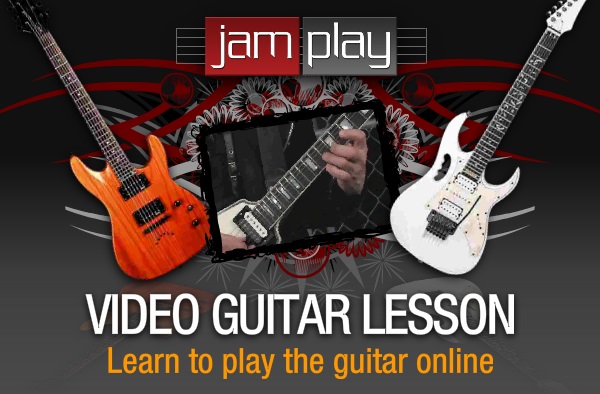 Jamplay is the GREATEST online guitar lesson resource that offers step-by-step videos in HD. They cover ALL genres of guitar styles and have exhaustive content for guitar players of any skill level.
Jamplay also features a growing collection of instructional videos that is updated each week. Furthermore, they also offer detailed tutorials for members to learn well known songs with the help of accurate, interactive tablatures and song visualizations.
Related Articles