So you've practiced hard, worked on your chops, spent countless hours with a metronome and a tab book going over scales and licks and picking techniques and countless other things.
Now it's time to have a band. You may have all the answers to how you are going to write music, what kind of music you are going to play, and what your strengths and weaknesses are and will continue to be (those songs that you never could play, although they really aren't that hard to begin with), but there is always one question that first timers struggle with; setting up rehearsals.
In this article, we will discuss how to set up a band rehearsal so that you aren't left waiting while your other bandmates are out running errands or working.
And there is the first issue right off the top; errands and working. Believe it or not (and you should if you ever have a hope of making it in music), you'll need a job, and there will be things that take precedence over band practice. These things include work and a family.
If you have ever thought about arguing with your potential bandmates about their dedication to the band, complaining that instead of practicing they are at work, then you haven't had a dose of reality yet and you'll wind up without anyone to jam with.
Why Is That So?
Because, while music maybe your life, it won't always be your living. That means it won't always provide for the family or put food on the table, no matter how talented you are. And unless you have a substantial income funneling through your band efforts that spreads itself evenly between all members, don't even think about quitting your day job.
Coordinating a Timing Feasible For Everyone May Not Always Be Possible
It also means that setting up rehearsal is sometimes a bit difficult, as not everyone's work schedule will always coincide. So here are a few things that you can always consider; if the vocalist is working, try an instrument-only practice.
If the bassist is working, or the drummer, or even the guitarist, try and get a practice together with the other members just to keep the creative juices flowing and to get some time in.
Don't leave the missing member out, though. There are no secrets in a band, or at least there shouldn't be. This means telling them that you are having practice, and offering for them to swing by and join when they are out of work if they are feeling up to it.
Don't make it your job to tell them what they are and aren't going to do, because you'll wind up losing a member, and possibly more than that.
It's great to take your music seriously, but until you have an income from it, you have no right to take it as a career. This is the cold, hard truth. Don't expect others to support you; keep your job, and work practice around it.
If you have to, set up rehearsals without a member, but keep them going. Good luck!
Everything You Need to Become a Great Guitar Player…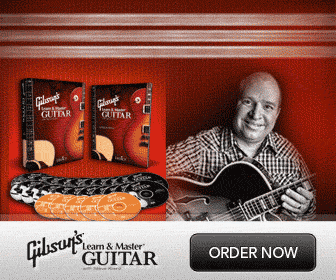 For the most comprehensive step-by-step guitar training program, we highly recommend Gibon's Learn & Master Guitar course. This award winning DVD course is currently having a 3-day sale and you get to save $100 off the usual price today!
Click here to find out more information and get the course before this promotion ends…
Related Articles