As a left handed guitarist, you already know that there aren't many lessons that cater to you. In fact, most guitar lessons are taught by right handed guitarists.
Why is that?
Well, it has nothing to do with skill level; it only has to do with the fact that right handed guitarists are much more common than left handed guitarists. In fact, left handed guitarists learn no different than right handed guitarists, only they use opposite hands. This is why there are very few left handed lessons to find.
However, in this article, we are going to make it all about you, the left handed guitarist. While there aren't any left handed only guitar tricks, we will give you a few tips that will make it easier for you to learn how to play the guitar.
Tip One: Pay Close Attention to Videos.
While right handed guitarists have videos all set for them, as they will be playing guitar the same way as shown on the screen, left handed guitarists sometimes have to take a better look, at what the guitarist on the screen is doing and what you will be doing are, for all intents and purposes, opposites.
For instance, a right handed guitarist watched a guitar video and it looks as if he is watching a mirror. For the left handed guitarist, this isn't so; it looks as if you are watching yourself playing. This means that going up and down the neck can look a bit strange at first. Just keep an eye on the screen, and don't be afraid to back track.
Tip Two: Figure out Picking First
As a left handed guitarist, the most challenging thing to learn from a video will be picking. Picking is hard enough to learn when watching a video that demonstrates it in the proper direction. In fact, picking techniques are the hardest part of learning to play the guitar; the fingering, or fretting, is easy.
Your fingers are fast enough to play nearly everything that you want them to. What is hard is having your picking hand synch up with your fretting hand, and keeping the motions consistent.
It is also tough to learn first time picking techniques, such as sweep picking and alternate picking, from a video if you are left handed, as the videos you watch will be completely backward from what you will really be playing.
Tip Three: Take Your Time
While this isn't a left hander only tip, it is the best tip you may ever receive.
Why?
Because it will help you to learn, and learn properly. The biggest mistake that most guitarists make is rushing into a new technique head first. Not only does this affect the synchronization between the left and right hand, but it also affects their rhythm and timing.
Taking your time with the guitar is necessary if you want to get far with the instrument. Practice hard, but more importantly, practice well. Have fun with your instrument, and good luck with your playing!
Intuitive Lessons For Guitar Players of All Levels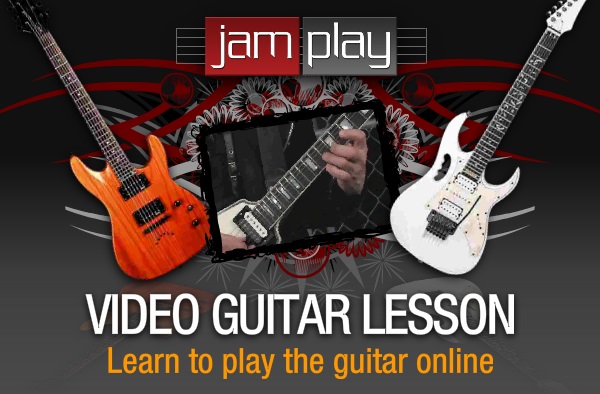 Jamplay is the BEST online guitar lesson website that offers step-by-step videos in hi-def resolution. They cover EVERY genre of guitar style and have comprehensive content for guitarists of any level of skill.
Jamplay also showcases a growing archive of video lessons that is updated regularly. What's more, they also offer detailed tutorials for members to learn well known songs with the help of precise, dynamic tabs and song visualizations.
p.s: We have negotiated a wonderful deal for our readers. Get your exclusive Jamplay coupon code here…
Related Articles