Guitar straps are often overlooked. Many guitarists look for the cheapest strap they can find because, well, they're all the same, right?
Wrong.
Your guitar strap is the only thing keeping your investment from traveling four feet down onto an unforgiving hardwood floor, and believe me, the floor won't feel bad and dust off your guitar, or fill in that huge chip on its body or horn.
Guitar straps are as vital as strings, picks, chords, amps, and anything else. In fact, more so, because they keep your guitar from turning into a clobbered mess that would render all of the aforementioned items utterly useless.
First off, when you are looking for a guitar strap, look for comfort. Some guitar straps are made out of cotton, some polyester, some leather; go to a guitar store and feel around!
You want to know which material will feel best digging into your back for hours every single day. But don't immediately buy a guitar strap just because it feels comfortable; do your homework on guitar accessories first.
While it isn't always true that big names mean better quality, it is best you do the research and find out for yourself which brands are honest and use high quality materials, and which brands use diluted materials, or even low end imitation materials.
While you may want to discredit the saying you get what you pay for, in a sense, it is completely honest. If you buy an extremely cheap strap to hold up your multi hundred dollar guitar, you will inevitably get your money's worth of holding.
Types Of Strap Locks Available in the Market
Another thing to consider is strap locks. While they won't prevent cheap strap breakage, strap locks will prevent strap slippage; that being said, just like with straps, do your research. There are many different types of strap locks. There are button locks, sliding locks, and even clip locks that come with a pre-attached strap.
The Button Locks
Button locks are easy to pop on and off, but for those of you who value aesthetics with your instrument, they may seem a bit unsightly as they are bulky and tend to make a lot of noise because the jiggle.
Slide in straps make hardly any noise, are much smaller, but they can also be a bit aggravating to maintain, as most have a screw on top to their locking mechanism that tends to come undone once in a while. If you aren't careful, this can lead to parts being lost.
Clipping Strap Locks
Clipping strap locks are a bit smaller than button locks, but they can be a pain, as they are made for one strap and one strap only. This means you no longer have the option of completely removing your strap; the ends are attached by buckles, so the buckles always hang over. This also means you have to get used to the feeling of a plastic buckle lying against your back.
The bottom line is, while there are many options to choose from, it is best that you first do your research. Try out each type of strap, and if you are looking into strap locks, research the brands and take a good look at the locks.
Everything You Need to Become a Great Guitar Player…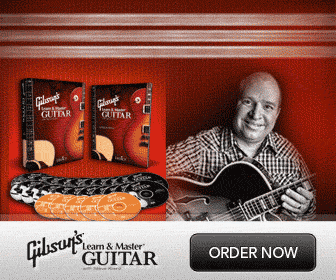 For the most comprehensive step-by-step guitar training program, we highly recommend Gibon's Learn & Master Guitar course. This award winning DVD course is currently having a 3-day sale and you get to save $100 off the usual price today!
Click here to find out more information and get the course before this promotion ends…
Related Articles