In this lesson, acoustic guitar players will rejoice with the detailed instructions on how to play Landslide; a popular tune by Fleetwood Mac. You will learn all the in-and-outs of the techniques used by Stevie Nicks and Fleetwood Mac.
Note: This song has been played in various keys in different recordings. So, depending on which version of the song you had listened to, the key may not be the same. Anyway, the use of a capo will demonstrate the ease of changing a song while enabling you to utilize open chord fingerings for strumming.
Things to Take Note of When Learning Landslide
1 – The guitar capo allows you to transpose the song to a comfortable key if you intend to sing along. In various versions played by Fleetwood Mac, they utilize a couple of capo different positions and usually play the song with the capo on the 3rd fret.
2 – Travis picking. This technique involves an alternating bass note being played by a thumb while notes are played simultaneously by the other fingers. To execute this technique with fluidity, you should adopt a classical posture for hand placement and curl your fingers a little.
3 – Keeping your fingernails short is extremely important if you want to perform fingerpicking techniques with precision.
4 – On the whole, this is a relatively easy song to play on the acoustic guitar. The use of open chords and repeated arpeggios makes the tune sound great even though it doesn't require complex techniques.
Guitar Lessons Guaranteed to Help You See Massive Improvements!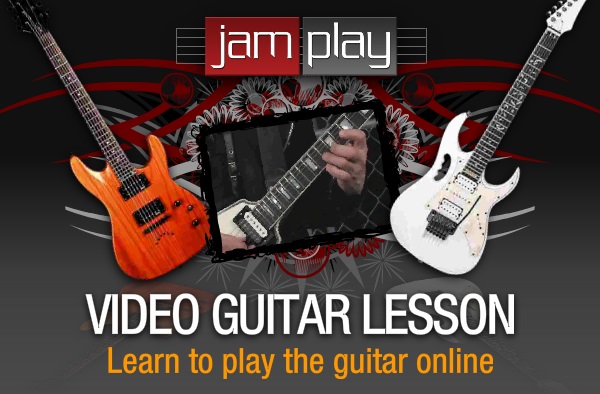 Jamplay is the ULTIMATE online guitar lesson website that offers step-by-step videos in HD. They cover ALL genres of guitar styles and have comprehensive content for guitarists of any skill level.
Jamplay also features a growing library of video lessons that's updated weekly. Besides that, they also offer indepth tutorials for members to learn well known songs with the help of accurate, dynamic tablatures and song visualizations.
p.s: We've created a wonderful deal our readers. Get your exclusive Jamplay discount code here…
Related Articles