So you want to learn worship guitar, but you don't know where to start? Like any form of music, worship music can seem a bit confusing for a beginner; there are so many songs, how will you know which are easy and which are more advanced?
Today, we'll discuss some of the easiest worship guitar songs to learn to get you started on the right track.
Before we begin, it is important that you take a look at your skills. To learn these beginner worship songs on guitar, you will need a basic understanding of chords.
You only need to know the most basic of chords (of course!) but you will need the knowledge just the same. If you don't yet know your basic chords or have trouble memorizing them, take some time to learn them. Set aside a block of time devoted to learning the basic chords by name and by sound.
Once you know your basic guitar chords, we can move on!
Amazing Love
This song only consists of three chords, A, D, and E. This means the song will be easy to remember as well as learn.
Here is the order of the chords for Amazing Love.
Verse:
A, D, E
A, D
E
D, E, A
Chorus:
D
A, E
A, D
A, E
D, E, A
Come, Now Is The Time To Worship
This song only contains four different chords, and the fourth chord is only brought forward at the end of the chorus. When practicing, be sure to pay attention to the Bm chord at the end. It may be a bit tricky at first, as it is a little unexpected, but after a few tries it should be a simple and natural transition.
Here is the order to Come, Now is the Time to Worship.
Verse:
D, G, D
A, G, A
D, G, D
A, G, A, D
Chorus:
G, D
G, D
G, Bm
G, A
I Never Knew
This song consists of five chords. As you can see, each song has had one more chord than the last. This is so that you gradually learn the ability to memorize more and more chords. This will help you to learn harder songs later on.
Here is the order to I Never Knew.
Verse:
C, Am
Dm, G
C, Am, Dm, G
C, Am, Dm, G
C, Am, Dm, G
Chorus:
Em, Am
Dm, G
Em, Am, Dm, C, G
C, Am, Dm, G
Lord I Lift Your Name on High
While this song only has five chords, it is a very popular song, which means you will have many chances to play it. This will help you memorize chords while performing.
Verse:
G, C, D, C
G, C, D, C
G, C, D, C
G, C, D, C
Chorus:
G, C, D
C, G
C, D
C, G
C, D
Em, Am
D, G, C, G, D
Now that you know some beginner worship songs for the guitar, go practice, and remember; work hard and have fun!
Do You Want to Learn Your Favorite Worship Songs On The Guitar?
Instructions For Every Guitar Style And Level of Playing Imaginable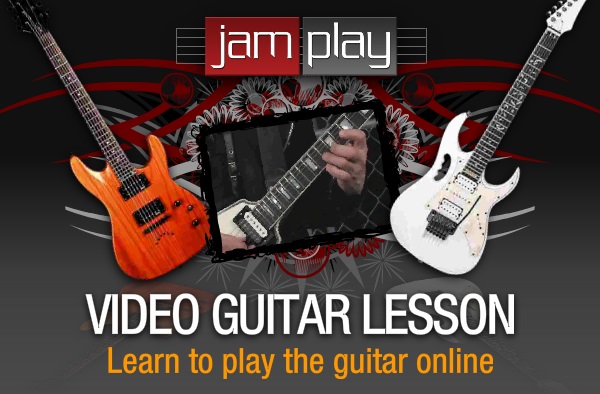 Jamplay is the GREATEST online guitar lesson resource that offers step-by-step videos in HD. They cover ALL genres of guitar styles and have exhaustive content for guitar players of any skill level.
Jamplay also features a growing collection of instructional videos that is updated each week. Furthermore, they also offer detailed tutorials for members to learn well known songs with the help of accurate, interactive tablatures and song visualizations.
Related Articles